HOURS / DIRECTIONS TO INDIAN CRAFT SHOP
Monday - Friday 8:30am - 4:30pm
The 3rd Saturday of each month - 10:00am - 4:00pm
Closed on federal holidays
The Indian Craft Shop
U.S. Department of the Interior
1849 C Street, NW
Washington, DC 20240
202-208-4056
email:
A photo ID is needed for entrance to the building. During weekdays, visitors may use either the C Street or E Street entrances (E Street is closer for Metro riders). Handicap access ramps are available at both entrances. During Saturday hours, visitors must use the C Street entrance.
Public Transportation
Farragut West (Blue, Orange, and Silver Line) and Farragut North (Red Line) are the closest metro stops. It is a six-block walk, or you can ride an 80 or S1 bus to 19th and C streets. There is metered parking on the street and several parking lots within a few blocks.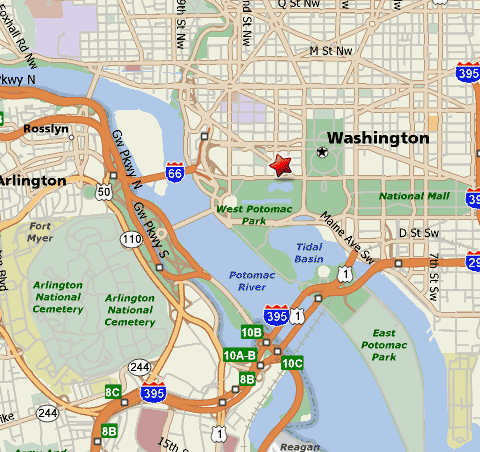 (closer view)