Artist Bio: Jerry Laktonen (Alutiiq)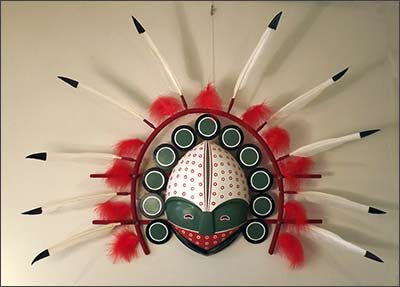 Alutiiq artist Jerry Laktonen grew up in a family of fisherman and woodworkers, learning valuable skills that would later help him with his art. Like those before him, he went into commercial fishing but in the 1990s his life changed. Due to an oil spill work became while for the first time, Alutiiq art that had been acquired early in the century was available for view to the public. When Jerry saw three ceremonial paddles in the British Museum collection, he was inspired by the beauty of his heritage. With this inspiration, carpentry skills accquired since childhood, and free time on his hands, Jerry began carving his own paddles, eventually moving on to masks.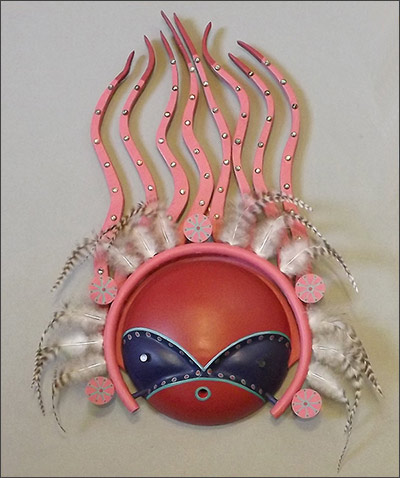 In 1995 he gave up fishing to become a full time artist, launching a new career that not only produces beautiful carvings, but is helping him reclaim his Alutiiq heritage and share it with the world. Today, Jerry's work can be found in homes, museums, business places, aboard a ferry and even in a sixth grade text book. He has won countless awards and received much recognition for his pieces.
Jerry combines his talent with painstaking research to produce stunning masks and cerimonial paddles. He turns to books and museums to discover more about his Alutiiq heritage and uses this knowledge to create his own versions of his findings. Using traditional motifs, he adds personal touches sometimes staying along the lines of tradition or playfully presenting a new idea.
Sharing his art and heritage brings joy to Jerry and his admirers. "I have discovered how indescribably beautiful the Alutiiq culture was, and feel almost like I have a huge secret that I have to tell everyone."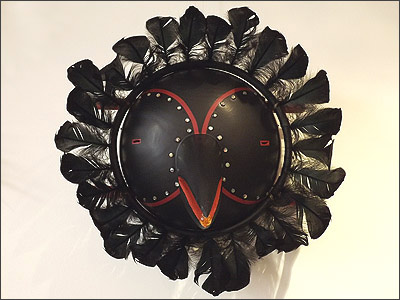 © The Indian Craft Shop 2011
See current work by Jerry Laktonen on our online store
or email the Shop for our complete selection